Quick View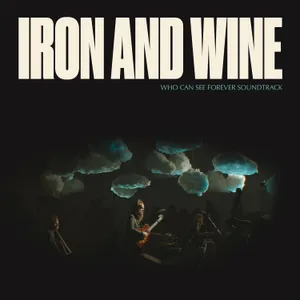 Limited edition on glacial blue vinyl. Iron & Wine's Who Can See Forever is an accompanying live record to the film of the same name. Captured at Haw River Ballroom in Saxapahaw, North Carolina, the soundtrack features nineteen songs from the twenty plus year career of singer-songwriter Sam Beam. Having found inventive ways to re-invent his catalog live over the years, Who Can See Forever offers new and fresh versions of Iron & Wine songs including "The Trapeze Swinger", "Boy With a Coin" and "Naked As We Came." The film - initially intended as a live concert film - evolved into a visual portrait capturing Beam during a creative outburst that earned him four Grammy nominations in four years. Like his music, the film touches on universally personal themes as Beam juggles being an artist, husband and father. Taken as one, the soundtrack and film are a fascinating first-time glimpse behind-the-scenes of Iron & Wine.
Quick View
Good Girl Gone Bad is the third studio album by Barbadian recording artist Rihanna. It was released on May 31, 2007, by Def Jam Recordings and SRP Records. Rihanna worked with various producers on the album, including Christopher "Tricky" Stewart, Terius "Dream" Nash, Neo da Matrix, Timbaland, Carl Sturken, Evan Rogers and StarGate. Inspired by Brandy Norwood's fourth studio album Afrodisiac (2004), Good Girl Gone Bad is a dance-pop, pop and R&B album with 1980s music influences. Described as a turning point in Rihanna's career, it represents a departure from the Caribbean sound of her previous releases, Music of the Sun (2005) and A Girl like Me (2006). Apart from the sound, she also endorsed a new image for the release going from an innocent girl to an edgier and more sexual look. Critics gave generally positive reviews of the album, praising it's composition and Rihanna's new musical direction, though some criticized the record's lyrics and inconsistency. The album received seven Grammy Award nominations and one win in the Best Rap/Sung Collaboration category for "Umbrella" at the 2008 ceremony. The album debuted at number two on the US Billboard 200 chart and sold 162, 000 copies in it's first week. Certified double platinum by the Recording Industry Association of America (RIAA), it sold more than 2.8 million copies in the United States. The album reached number one in Canada, Switzerland and the United Kingdom, and according to Mediatraffic it has sold 8.5 million copies worldwide, being so the best-selling album of her career. Good Girl Gone Bad spawned five singles, including the international hits "Umbrella" and "Don't Stop the Music"; Rolling Stone placed the former at number 412 on the magazine's 500 Greatest Songs of All Time list. In support of the album, Rihanna embarked on her first worldwide concert tour, the Good Girl Gone Bad Tour. The album was reissued as Good Girl Gone Bad: Reloaded in June 2008 with three new songs, including the Billboard Hot 100 number-one hits "Take a Bow" and "Disturbia". It was followed by Rihanna's first remix album, Good Girl Gone Bad: The Remixes, in January 2009, which featured remixes from Moto Blanco, Tony Moran, the Soul Seekerz and the Wideboys.
Quick View
Vinyl:
$46.98 UNAVAILABLE
MP3 Album: $9.99 Download
Aquemini is the third studio album by American hip hop duo OutKast, released on September 29, 1998 through LaFace Records. The title is a portmanteau of the two performers' Zodiac signs: Aquarius (Big Boi) and Gemini (André 3000), which is indicative of the album's recurring theme of the differing personalities of the two members. The group recorded the majority of the album in Bobby Brown's Boss town Recording Studios in Atlanta, Georgia. Released as the follow-up to the duo's 1996 album AT Liens, Aquemini expands on the previous record's outer space-inspired compositions by incorporating live instrumentation. The commercial success of AT Liens allowed for more creative freedom for the group, which led to the members self-producing the majority of the tracks. The band employed a large number of musicians for the album, who frequently entered and exited the studio throughout the recording process and had a major influence on the writing development of the album's songs. Lyrically, Aquemini explores various themes including human nature, addiction, and interpersonal relationships. The album was certified platinum in November 1998, only two months after it's release, and was certified double platinum on July 2, 1999 by the Recording Industry Association of America. Aquemini peaked at number two on both the Billboard 200 and the Top R&B/Hip-Hop charts. Four of the album's tracks had already or would later become singles, although some were limited (promotional) releases and not available commercially. The record also received nearly universal acclaim from music critics, who praised the album's musicality and unique lyrical themes. It was ranked at number 500 in the book version of Rolling Stone's 500 Greatest Albums of All Time.
Quick View
'Cracker Island' is the eighth studio album from Gorillaz, an energetic, upbeat, genre-expansive collection of 10 tracks featuring yet another stellar line-up of artist collaborators: Thundercat, Tame Impala, Bad Bunny, Stevie Nicks, Adeleye Omotayo, Bootie Brown and Beck. Recorded in London and LA earlier this year, it is produced by Gorillaz, Remi Kabaka jr. and eight-time Grammy Award-winning producer / multi-instrumentalist / songwriter extraordinaire Greg Kurstin. Title track 'Cracker Island' kickstarted the new campaign this Summer hitting the charts across the globe with a top 10 video racking up 10M views in 10 days. The virtual band exploded onto TikTok gaining over 2.1 m followers in the space of a few months where they continue to innovate, taking virtual characters where no character has been before…
Quick View
Vinyl Pressing. 2014 album from the rapper and producer. Freddie Gibbs is the product of violent, drug-laden streets but unlike most rappers with similar resumes, he brings the block to the booth without inhibition or an exaggerated rap persona. PINATA, a 17 track collaboration with producer Madlib, is the best distillation yet of his transparent approach to making music, combining an at times stark honesty with electrifying talent as a lyricist and performer. PINATA is 'a gangster Blaxploitation film on wax,' says Gibbs, who came up on the streets of Gary, Indiana, the disregarded city previously best known for producing Michael Jackson. Here he is joined by Mac Miller, Earl Sweatshirt, Raekwon, Scarface, Domo Genesis, Ab-Soul and a host of others in setting his soliloquies of the streets alongside film snippets and dusted Funk, Soul and Progressive musical tapestries.
Quick View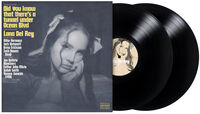 Did you know that there's a tunnel under Ocean Blvd is the ninth studio album from acclaimed singer-songwriter Lana Del Rey, comprising 16 tracks and interludes with features including Father John Misty, Tommy Genesis, Jon Batiste, Bleachers and more. It follows the prolific artist's 2021 albums Chemtrails Over The Country Club and Blue Banisters.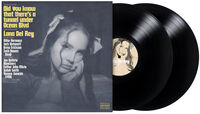 Quick View
The album Tribe Called Quest wanted to make from the very beginning. It's their most even, consistent album of the original trilogy that also includes People's Instinctive Travels... and the Low End Theory. But in spite of this, or maybe because of it, it's also their most uninteresting. With so many competent tracks, there's no chance for something to stand out above the pack, like "Scenario" did on Low End Theory or "Can I Kick It" did on People's Instinctive Travels. The celebration is there ("Stir It Up"), the jazz drums kick ("Oh My God"), and the stand-up bass dribbles, keeping perfect pace with Q-Tip's unmistakable mic-touch ("Electric Relaxation"). There's even a Native Tongues armistice/reunion with de la Soul ("Awards Tour"). Although it comes together like a seamless tutorial in jazz hip-hop style, it comes together so damn well that it's hard for any one track to excel, cursing the album with consistent quality.
Quick View
Benny The Butcher blazed a trail as an elite voice in rap's underground to become a top artist in all of music. The prolific Buffalo, New Yorker has established two legendary (and concurrent) album series, broken bread with industry leaders, and twice reached the Billboard Top 40 albums chart as an independent. Now Benny sets the table for a definitive 2022. Soon, he will unveil his highly-anticipated Tana Talk 4. By 2004, Benny combined these experiences to launch the Tana Talk series while on house arrest. As TT3 promised, Benny delivered two volumes of The Plugs I Met, in 2019 and 2021, on his Black Soprano Family imprint. In between, Benny inked with Roc Nation management and made songs with Drake, Lil Wayne, Black Thought, and Freddie Gibbs. He also partnered with Grammy-winning producer Hit-Boy to flaunt his range on 2020's acclaimed Burden Of Proof. If the third installment of Tana Talk made Benny a formidable presence in Rap, Volume 4 propels him to stardom. Debut single "Johnny P's Caddy" partners The Butcher with J. Cole over The Alchemist production. Al' and Daringer handle the album's music, just as they seamlessly did on TT3. Conway, Westside Gunn, 38 Spesh and more guest on TT4, as does Stove God Cooks. Benny's skills and authenticity have cemented his place in the game. However, in a career defined by will and perseverance, The Butcher's blade keeps getting sharper.
Quick View
Relationships, Badu delivered a highly intimate and personal album that reached Platinum two months after it's release. MAMA'S GUN features substantial contributions from several members of the Soulquarians outfit, of which Badu was a member. It also features guests such as Soul singer Betty Wright and trumpeter Roy Hargrove. The album contains the single 'Bag Lady' which, with it's colorful, artsy music video, shot to #1 on the R&B charts, and also into the Top 10 on the Billboard charts. 'Bag Lady' was nominated for the Grammy Award for Best Female R&B Vocal Performance and for Best R&B Song. Also the song 'Didn't Cha Know' was nominated for Best R&B Song.
Quick View
With his 2012 album Black Radio, Robert Glasper laid out a new paradigm for creative music, reaching beyond entrenched genre boundaries to create a singular vision that drew from all reaches of contemporary black music with his Experiment band and a rollcall of special guests including Erykah Badu, yasiin bey, Lupe Fiasco, Bilal, Lalah Hathaway, Meshell Ndegeocello and others. The 10th Anniversary Deluxe Edition includes the original album plus 3 bonus tracks and the remix EP Black Radio Recovered.
Quick View
To celebrate the good kid, m.A.A.d city 10-year anniversary, Kendrick Lamar brings us exclusive new offerings.
Available October 21, 2022. Indie Exclusive Milky Clear Translucent 2 LP.
Quick View
Girls Night Out is the new compilation album from Babyface featuring some of today's brightest & rising female R&B stars. The 12-track, Babyface-produced album is a sonic journey through love, heartbreak and all the emotions in between, featuring vocals from Babyface alongside special guests Ella Mai, Queen Naija, Ari Lennox, Kehlani, Doechii & more. Girls Night Outbridges the classic and the current with Babyface's timeless approach to music production, exemplifying artistry at its finest.
Quick View
RENAISSANCE is the highly anticipated new album from global icon Beyoncé. Packed with rousing anthems that resonate with everybody, RENAISSANCE is a culmination of freedom and escape that encourages unimaginable jubilation, agency, and movement with abandon. The singular intent of RENAISSANCE, a reinvention of four on the floor, is to showcase music that stirs you from the soul and encourages your dancing feet.  It is a celebration of a club era when anyone who felt like an outsider sought each other and formed a community of freedom-seekers to express themselves creatively through the rhythm, which we still celebrate today.