Lo-Fi
Quick View
Vinyl:
$29.98 UNAVAILABLE
MP3 Album: $9.99 Download
Following the ever-emotive Boo Boo, Toro Y Moi's new album Outer Peace is a time capsule that captures our relationship to contemporary culture into one comprehensive, sonic package. As both a producer and designer, Bear utilizes abstract sound pairings with recognizable samples for his most pop influenced record to date, including features from ABRA, WET, and Instupendo. This is no departure from his funk and disco roots, which can be heard on "Ordinary Pleasure", later fusing into variations of house with tracks like "Freelance" and "Laws of the Universe." Smooth interludes melt into fast paced beats, paralleling the feeling of driving through the Bay Area, where Bear spent most of his time writing the album. Outer Peace is duality. It embodies whatever form you choose to inhabit in the moment. Listen and let your imagination become the universe.
Quick View
Vinyl:
$26.98 UNAVAILABLE
MP3 Album: $9.99 Download
2 150-gram LPs in a gatefold sleeve with digital download and also includes a 24" X 36" foldout poster

Bubba is the second studio album by Canadian electronic music producer KAYTRANADA. The album features guest appearances from Kali Uchis, Pharrell Williams, Mick Jenkins, Tinashe, Estelle, Charlotte Day Wilson, and GoldLink, among others.
Quick View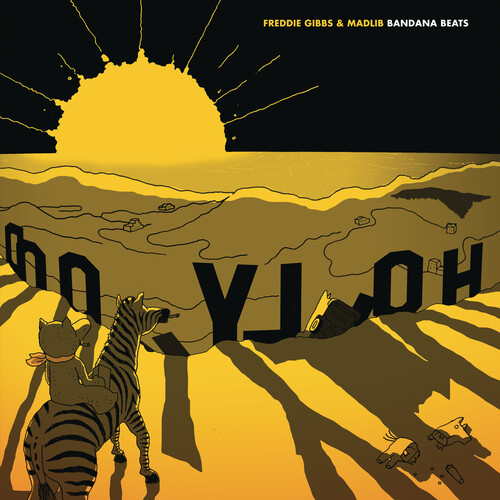 Vinyl LP pressing. 2020 release. Bandana Beats is an instrumental version of last year's Bandana LP with Freddie Gibbs. Originally released in late June, Bandana marked the major label debut for both rapper and producer. It spent three weeks on Billboard's Rap Album chart (peaking at #21,) and featured appearances from a who's who of rap, including Pusha T, Yasiin Bey, Black Thought, Killer Mike and more.